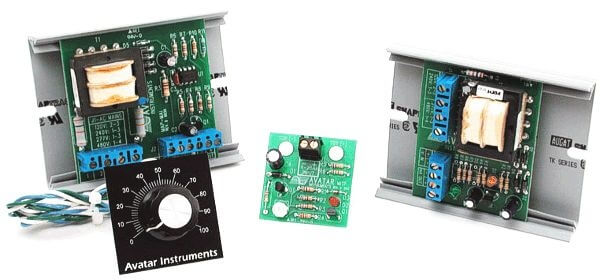 Signal Amplifiers, Interface and Manual Potentiometer Cards
Operates on 120V, 208–277V or 480V.
Delivers maximum stability.
0–20 mA, 20V output (1000 Ohms)
Works with all Avatar controls.
MAP Series Manual Potentiometer 0–20 mA output source.
MAI Series milliamp or voltage Input Interface/Expander Module.
MITP Series 4–20 mA Input SSR Driver: Mounts to SSR.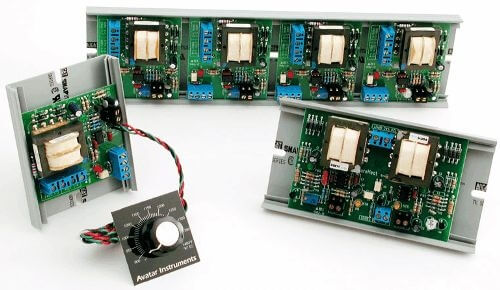 Avatar TC Series High Limit Controls
Custom OEM Overtemperature Limit Cards.
Low cost, non-indicating Thermocouple Sensing.
4–20 mA & VDC Signal Limit on Overtemp.
Optional Relay Output.
Thermocouple Break Protection and Isolation.