Avatar Instruments offers a wide range of both standard and custom engineered SCR power panels. From 100 watts to mega-watts, Avatar Instruments can build an SCR system to meet your needs.
Avatar Instruments' standard line of SCR power control panels are engineered with safety and ease of installation in mind. The control panels are prewired and tested on name plate voltage. Customer needs only to install incoming power wires, outgoing heater wires and thermocouple input connections.
Standard panel sizes are 20, 30, 60, 100, 150, 200, 250, 350 and 600 Amps.  24 to 600VAC.
Standard features include: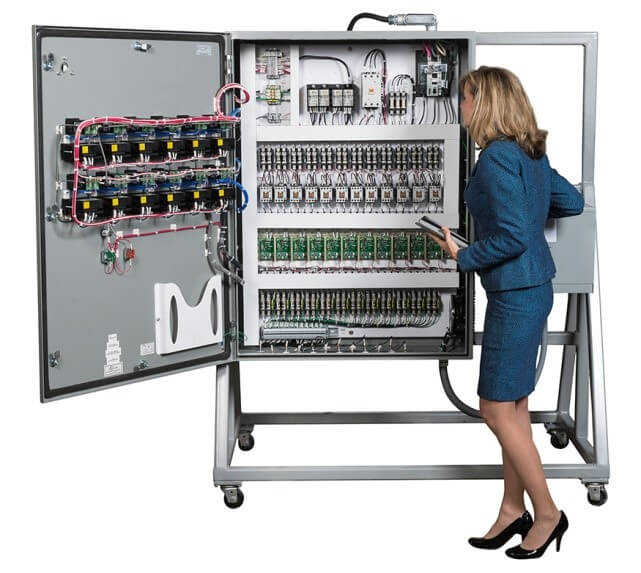 SCR Power Controller – Single or Three Phase; Phase Angle Fired or Zero Voltage Switched
NEMA 12 enclosure. Fan cooled or air conditioned
Input power circuit breaker or fused disconnect with door interlock
Definite purpose power contactor in front of SCR
Power On-Off selector switch
E-Stop button
Power on indication (lamp)
Load branch fusing with box style connections to the heaters
Temperature controller. Separate over temperature controller
Fused control transformer
Drawings and bill of materials for your records
Options include:
PLC, HMI control w/Ethernet
Power monitoring (volts, amperes, watts)
Chart recorder
Heater on indicator (lamp)
Alarm indicators (lamps)
Manual reset button
Annunciation flashing beacon and/or audible horn
Thermocouple outlet(s)
Ground Fault Interruption
NEMA 3, 3R, 4 and 4X enclosures, for outdoor use or wash down environments.
Door interlock shut down; main contactor shut down when door is open.
Remote aux input to main circuit breaker
Fused 120V convenience outlet

Avatar Instruments uses Honeywell, Omron, Red Lion, Fuji, Partlow and Yokagawa temperature controllers. PLC platforms include Siemens, Red Lion and Allen Bradley. Any major brand of temperature control can be designed into a system upon the customer's request.
Our UL508A panel shop can provide design and process documentation utilizing AutoCAD, PADs, ProE, Protel, Solidworks or other applicable software platforms. Email your system requirements to Avatar Instruments to [javascript protected email address] for review.
Standard SCR Power Control Panels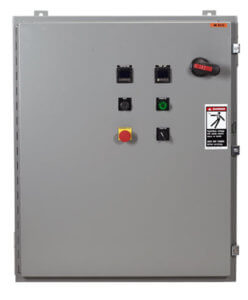 Avatar Instruments panels are engineered and  built for safety, strength and reliability in real world industrial environments.  The system shown has these standard features:
Avatar Instruments "A" Series SCR
Digital temperature controller
Dedicated over temperature limit
E-Stop
Manual reset button
Load branch fusing
Circuit breaker w/lockout handle
NEMA 12 enclosure w/fan kit
Definite purpose contactor interlocked with control logic circuits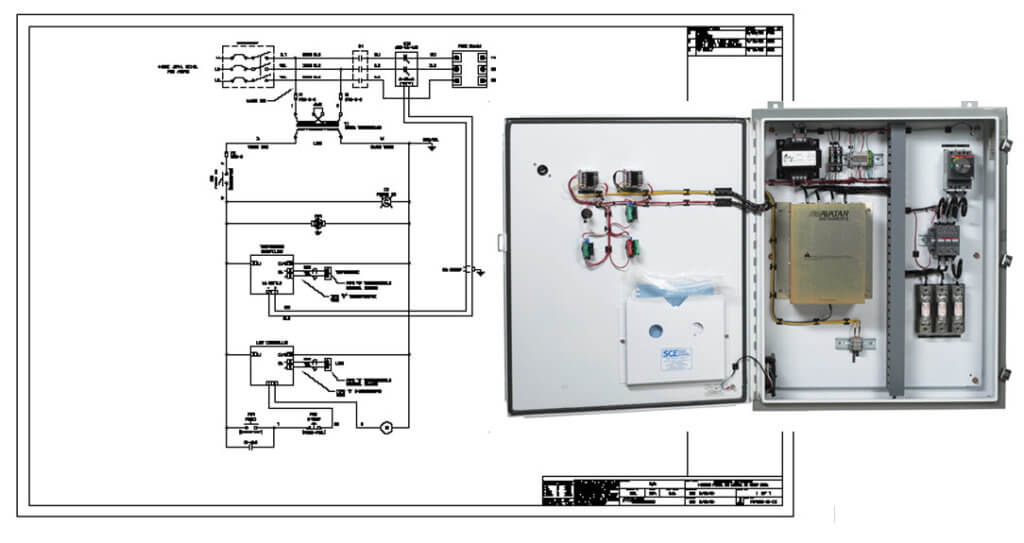 Custom Control Panels
Below is a success story. Customer had a 40 year old system destroyed in a fire. They had no documentation at all for the damaged system. Avatar redesigned the entire system to include: 9 PID Controls, each controlling an SCR. 28 FM Limit. 36 Heat On indicators, Amp meter, head pressure controller, 7 VFDs, Alarm buzzer and a main DC motor control.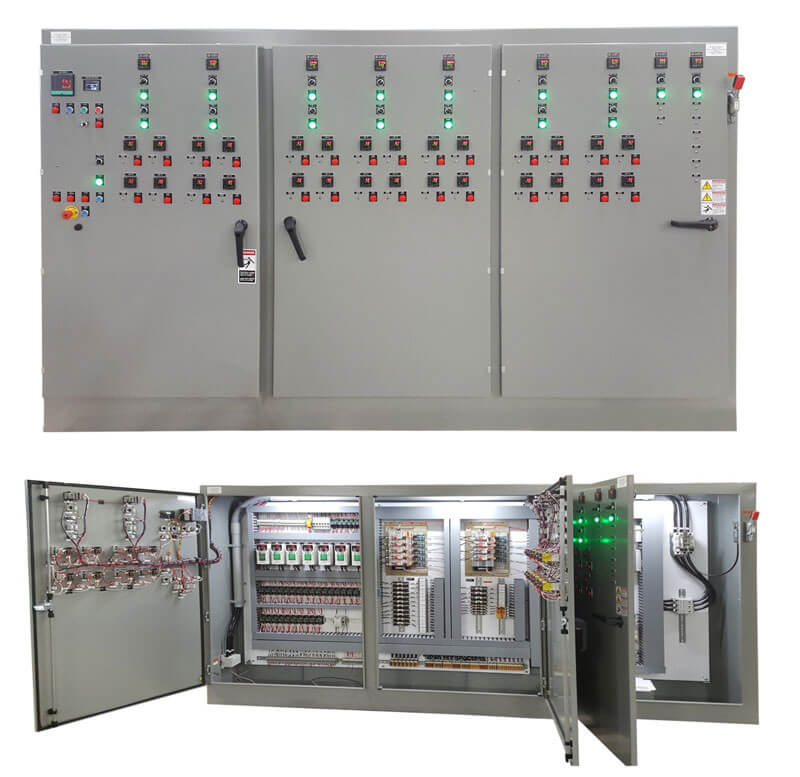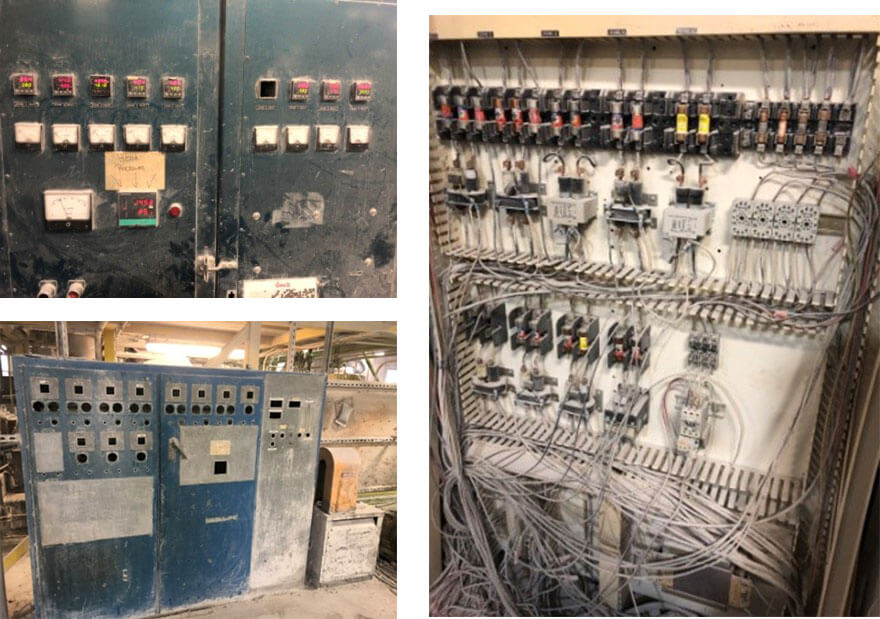 Avatar Instruments provides basic systems to many customers worldwide. Ask us how we can help your next system project.